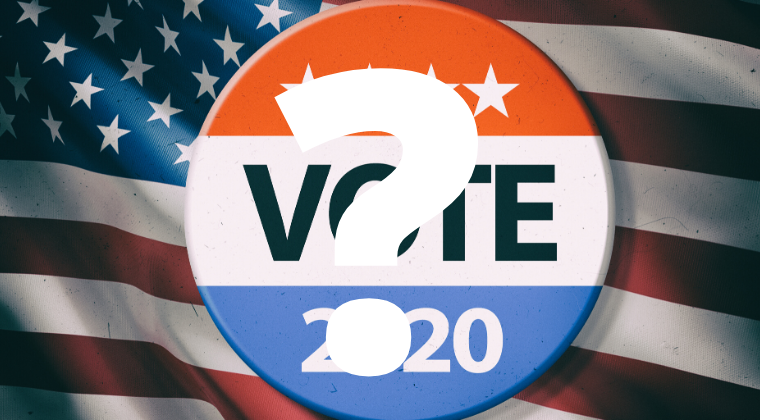 Voting and Noncitizens: Can Noncitizens Vote in U.S. Elections?
In several battleground states for the 2020 Presidential election, there have been allegations of illegal voting that affected the election results. Some of the allegations include illegal voting by noncitizens. State leaders and election officials have said there is no evidence of widespread voter fraud and no evidence of extensive voting by noncitizens in the 2020 Presidential election.
Research conducted after the last several Presidential elections showed a very small number of noncitizens did vote, but they did not realize they were not eligible to vote.
A report on noncitizen voting by the Brennan Center for Justice said,
"Given that the penalty (not only criminal prosecution, but deportation) is so severe, and the payoff (one incremental vote) is so minimal for any individual voter, it makes sense that extremely few non-citizens would attempt to vote, knowing that doing so is illegal." 
Can Noncitizens Vote in U.S. Elections?
Only United States citizens can vote in federal elections, including Presidential elections. However, 11 states do allow noncitizens to vote in local elections. This may lead to some confusion, say immigration rights advocates. In addition, when many Green Card holders get a driver's license, a voter registration volunteer at the DMV may invite them to register to vote, not understanding that Green Card holders are not U.S. citizens.
What To Do If You Are a Noncitizen And Voted in the 2020 Presidential Election
If you are not a citizen and you voted in the 2020 Presidential election or have ever voted in a U.S. election or if you have ever registered to vote DO NOT file for citizenship without speaking to an immigration attorney.
An experienced immigration lawyer can help you evaluate the circumstances and why you voted illegally, and the best course of action to move forward with your immigration or citizenship application.
Illinois Immigration Attorney
United States immigration laws are complex and are updated frequently. If you have a question about immigration, contact Mario Godoy and the immigration attorneys at Godoy Law Office in Chicago, Illinois at 855-554-6369. 
AREAS WE SERVE: Godoy Law Office serves the entire Chicago, Illinois area including DuPage, Cook, Kane, Will, and Lake Counties